i spend quite a bit of time looking at other peoples cars but never bother me ass to put mine up here. but im off work ill at the min so i have the pleasure of boredom to push me on....
Car was originally an 8v but that got sidelined for a 9a 2l 16v. i wanted a 20vt but funds wouldnt allow at the time so the 9a had to do. to be honest i was never happy with the valver lump, it was rev happy and sounded mint but was coupled to a sh it mk3 8v box which had a 3rd gear far too long for the engine and just let the whole thing down. final straw was when me mate thrashed me in his
mk2
6a powered car. that was it, i was sick and decided if i didnt do something now id probably just waste time trying a different box to find an extra 2mph....
that was all at the start of last year and over the last year not much has happened due to work commiments and havin a 2 yr old but its starting to pick up again now as my job has improved with more money for less time so more time for the motor.
Right, heres the bay after the 9a was taken out...
and with a clean up...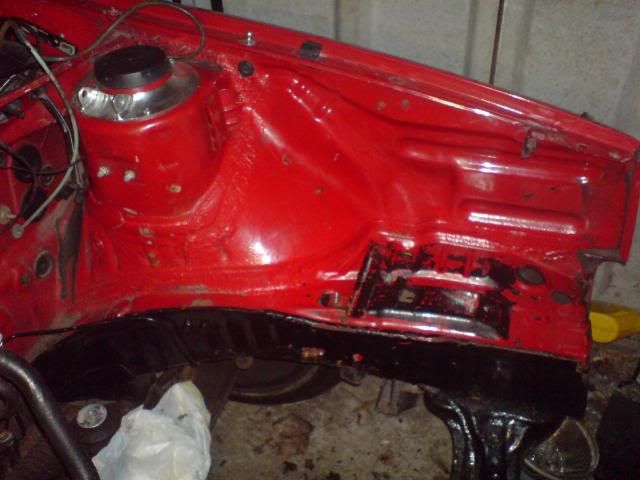 the only bit of rot was on the drivers side chassis leg where the airbox had been sat for years as you can see above.
had that cut out and plated then set about getting rid of all the brackets etc that i wouldnt need in the bay...
at the time i just roughly sprayed the areas with zinc primer as i knew itd probably be a while til i actually got back to it. Also bashed and cut the bulkhead for the clutch MC.
I got a corrado pedal box and had to modify that to fit in place of the
mk2
item. The top bracket was 10mm off compared to the
mk2
pedal box so i invested in a mig welder (ebay ?50 clarke pro 90) which has made its money back and much more since!! I chopped the top bracket off and welded it back on in the right place. easy as that. Also has to make a bracket for the DBW accelerator pedal id be fitting so that got made when the pedal box was out. Was all a bit trial and error and the pedal box was in and out about 10 times, but now its perfect and sits just right...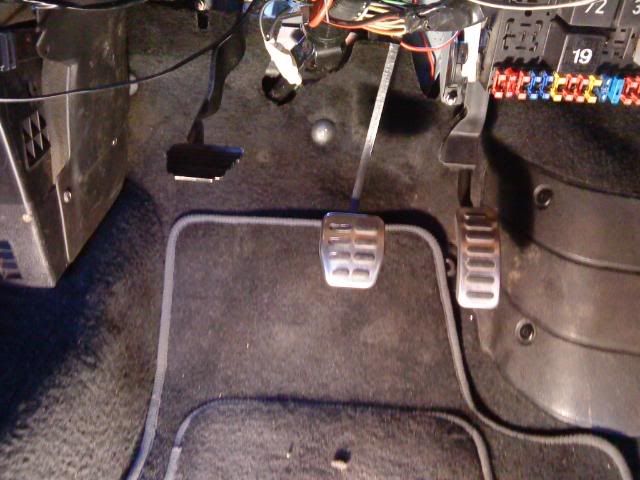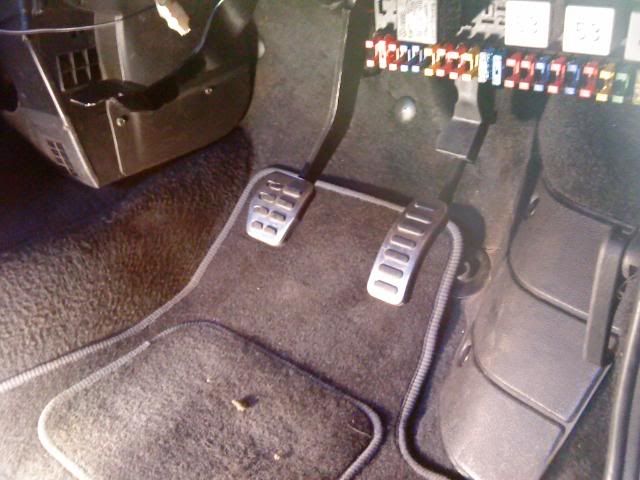 Edited by MUSH, 26 December 2009 - 04:42 PM.