Updates are thin on the ground this month. I've had a silly month with deadlines and the Frankfurt Motor Show, so the Polo hasn't changed much. Flew through its MOT (as it should've done) at the start of the month and has done a few local miles since but not much.
I have modified my garage, though:
It's a charging point for an electric car, just in time for this to arrive: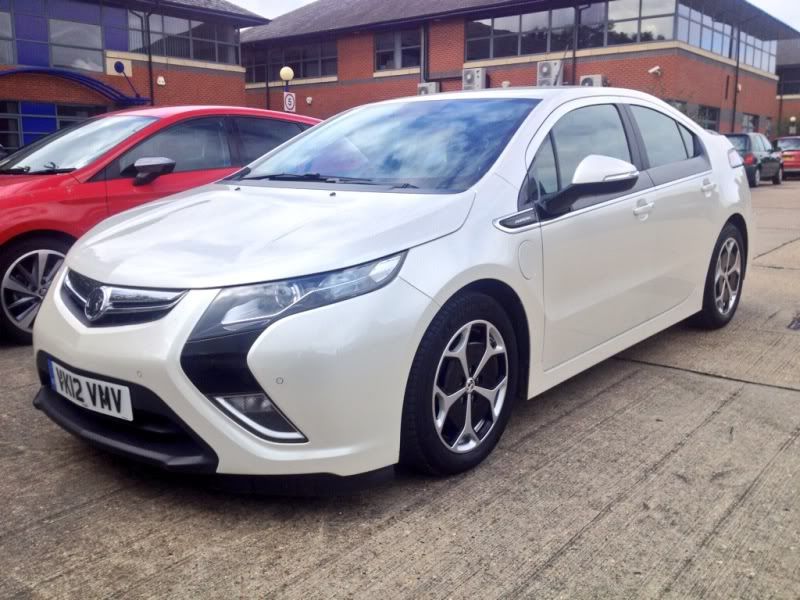 My new long-termer, a Vauxhall Ampera. It's electric for 40-50 miles, then it has a petrol engine which works primarily as a generator to keep the battery topped up. It replaced the Civic I've had for six months, and this one goes back in March.
I like it. The white makes it quite a head-turner, and it's surprisingly quick. Comfortable and very stable at high speeds, too, though it's about 1,700kg (!) due to the battery, which means it's prone to squealing its tyres and feels a little heavy if it's driven with much gusto.
They're a fairly unlikely pairing, mind: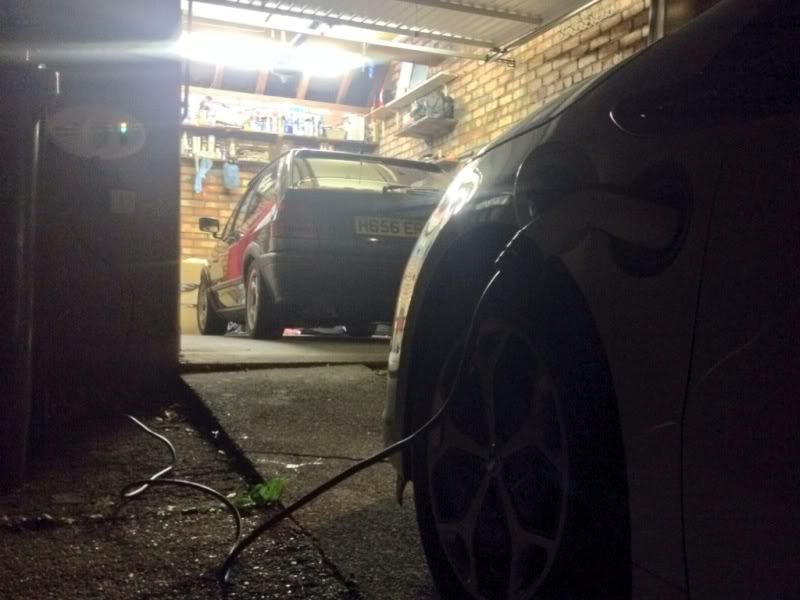 That said, so is my car's semi-permanent stablemate. Caroline's Z4. I'd hazard a guess most would assume that it's mine, and that it's the quicker of the two...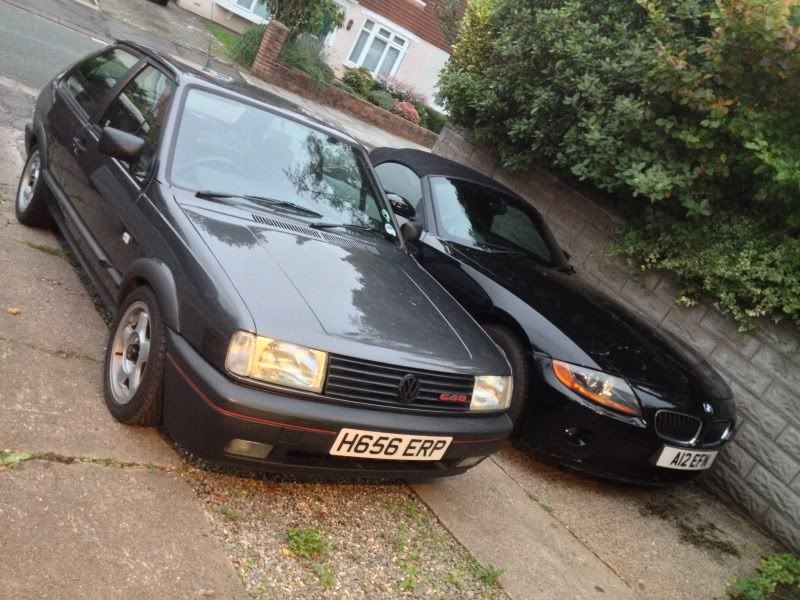 It's not going to be around for long, though. We're having a baby next March, so the Z4 is making way for something with five doors and room for a child seat. Not sure what yet, though. Exciting times!